Logo
You bring the imagination!
Click to go to:
Catalogs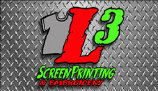 The Company Casuals website has a wide variety of items but is not nearly the limit of what we offer. We can find almost anything you have seen or at least a very close option.
>
This website includes some pricing for the garments. There will be a small charge to imprint each item with Embroidery or Screen Printing.
>